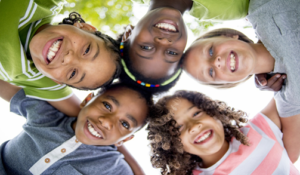 "It is assumed that when a
child grows up to love himself,
to be self-confident, to have high self-esteem, and to respect himself, there are literally no obstacles to his total fulfillment as a human being."
– Dr. Wayne Dyer
The ESTEEM Group Project
The Premier Program of Urban Therapeutic Solutions
The ESTEEM Group Project is a 6-8 week interactive, activity-based program with a focus on self-esteem building. Participants engage in group activities related to current and historical events that include racial discrimination and social justice. Through a variety of activities, participants learn coping skills, how to resolve conflicts, and strategies to enhance their self-worth in a world which often devalues them.
The ESTEEM Group Project is currently registering for the Fall E-mentoring Program.
What is E-Mentoring?
The E-Mentoring Program is an activity-based program that combines craft activities and discussion topics. Through both types of activities, youth address issues related to self-esteem, negative influences in their daily lives that impact self-esteem, and set goals for the future that will help them build a positive self-image. Through a variety of activities, participants learn coping skills, how to resolve conflicts, and strategies to enhance their self-worth in a world which often devalues them.
ESTEEM E-mentoring programs focus on the enhancement of each participant's self-esteem and self-awareness as they participate in activities and discussion. We also focus on the strengths of African American youth and help participants build skills to handle the typical challenges they may experience in daily life. Urban Therapeutic Solutions' goal is to improve the quality of life for all participants by allowing them to take charge of their lives through positive self expression. The ESTEEM E-Mentoring program helps youth achieve positive change by helping youth learn to replace poor choices with activities that are healthy, safe and socially acceptable. Participants will also build a network of friends with the same pro-social skills.
The Fall E-Mentoring Program is open to youth ages 8-13. Sessions be held online using Zoom on Saturday's from September 25th – November 6th, 2021 from 10:00 – 11:30 a.m.
E-Mentoring F.A.Q.s
How will participants know what supplies are needed for the craft activities? ESTEEM E-mentoring participants will receive a welcome packet in the mail upon registration. The packet will include the supplies need for ESTEEM activities. Urban Therapeutic Solutions recognizes that every household is unique, and we do not expect participants to provide their own supplies for the various activities that will occur during the E-Mentoring sessions.
What technology is required? All participants will need to provide their own tablet/computer/smartphone with internet access. We recommend using headphones during sessions if the participant is not in a private setting. This will help him/her/them to focus on the session and will also protect the privacy of other participants. Sessions will occur over Zoom with cameras turned on. To foster discussion and relationship building, we ask that participants enable the camera settings on their devices during E-Mentoring Sessions.
Will the Zoom sessions be recorded? The session administrator will record all sessions for organization/internal use in recalling session information, record keeping, and similar needs. These recordings will be kept private and will not be shared beyond the organization unless required by law. The administrator will disable the ability for participants to record sessions, limiting the ability of single participants to record sessions or share information beyond the mentoring sessions.
Download your UTS Mentee Application today!
All participants must submit an Urban Therapeutic Solutions Participant Registration Form once each year.
If this is your first time participating in one of our programs, please submit both forms.
If you have any questions or would like additional information about the ESTEEM Group Project/E-Mentoring,
please Contact Us.